MenoHeal: The Natural Menopause Healer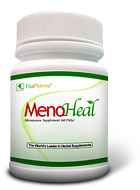 What is distressing with menopause symptoms is that they are complex and of different kinds. They can be hormonal, emotional, physical and mental, and they can be recurrent and persistent. This is why coping with them could sometimes be difficult without an extra help.
Fortunately, every woman has the chance to overcome all those nasty symptoms rapidly and comfortably thanks to some natural herbal extracts that are meticulously selected and manufactured to come as a relief during menopause. All these supplements are enclosed in the formula of MenoHeal™.
MenoHeal™ is a wonderful combination of herbs that helps women cope with all the menopause nasty symptoms in a more natural, safe and time-tested manner.
Doctors approve MenoHeal™, they will recommend you its unique formula if you want to:
Reduce Hot Flashes
Regulate Mood Swings and Temper
Solve Sleep Troubles
Prevent Vagina Dryness
Regulate Hormonal Disorders
Reinforce Energy
Boost Metabolism to avoid weight gain
Lead a Peaceful and healthy Menopause
MenoHeal™ is used in helping the body overcome menopausal symptoms, PMS, Primary Dysmenorrhea, Irregular Menstruation, Sleep Disorders etc.
Overview
What makes MenoHeal™ unique is the quick and comfortable change it shows since the very first week of use. Its natural ingredients help bringing back that well-being every woman needs in order to cope with the delicate life shift she is experiencing during menopause.
The herbal extracts enclosed in MenoHeal™ carry phytoestrogens, they work over time to gradually replenish the drop in the hormonal level that is responsible of all those upsetting symptoms.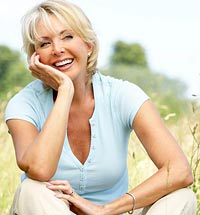 This is what makes thousands of women worldwide take MenoHeal™:
Its formula is approved and recommended by Doctors
The results are quick, safe and effective
It has a purely natural formula
The quality results achieved by MenoHeal™ are continuously controlled through surveys conducted on its users who have always expressed full satisfaction.
How to Take MenoHeal™:
Take 2 capsules of MenoHeal™ every day with a glass of water. Follow a regular course to ensure significant release from your symptoms.
Each bottle of MenoHeal™ contains 60 capsules and is a 1 month supply.
MenoHeal™ has no known side effects. However, like with any herbal supplement, it is always advisable to check the ingredients with your physician if you have any medical condition, or are on other medications.
How It Works
MenoHeal™ is a natural formula of herbal ingredients like Saraca indica and Symplocus racemosa that effectively help coping with the transitional symptoms of menopause.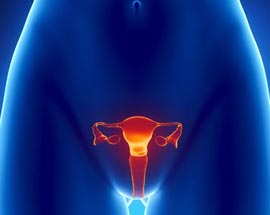 During menopause, there is a remarkable decline in the ovarian functions and in the levels of FSH (follicle stimulating hormone) and LH (Latinizing hormone).
This alternation decreases the levels of estrogens and progesterone hormones, which ultimately stops the monthly periods or makes them irregular.
That low level of estrogen directly affects the hypothalamus, which is responsible for various important functions. That drop confuses the hypothalamus and disturbs its normal functioning, which causes the nasty symptoms of menopause.
MenoHeal™ is the richest source of phytoestrogens (estrogen extracts from plants) that provide the woman with many advantages and help her during menopause.
MenoHeal™ helps regulating the hormonal balance to let you enjoy a peaceful life, Naturally.
Ingredients
We believe that a product takes its merit from the quality of its ingredients and MenoHeal™ composition is carefully selected. It combines efficient ingredients with a studied dosage to guarantee the best of both Efficiency and Safety.
MenoHeal™ proudly stands among the world's best menopause healing products, and customers' reorders give an additional evidence of the product's rewarding results.
MenoHeal™ is SAFE, manufactured under strict quality control guidelines and following the International Manufacturing Standards.
Ingredients Profile:
Messua ferrea

It contains mesuferrone-A and B, mesuaferrol, mesuanic acid, a- and ß-amyrin, and ß-sitosterol. It is also known as Nagkesar and it is a renowned herb in herbal medications as it significantly shows antibacterial, antifungal and anthelmintic activities. It exhibits anti-inflammatory and is useful for itching, nausea, metrorrhagea, menorrhagea, excessive thirst, and sweating.

Carum copticum

It contains phenols, mainly thymol and some carvacrol. It is also known as Ajowan and it encompasses antispasmodic, stimulant, tonic and carminative properties. It functions as an antimicrobial agent and also improves body's resistance power.

Cedrus deodara

It contains sesquiterpene hydrocarbons a-himachalene, p-himachalene. It is also known as Devdaru and it is largely used as anti- inflammatory agent and pain reliever in herbal remedies. It is also used in skin diseases, sores, wounds/ ulcers, headache, fever, urogenital diseases, piles etc.

Emblica officinialis

It contains proteins, ascorbic acid, most minerals and amino acids. It is also known as Amla and it is a strong rejuvenator as it is the richest source of vitamin C. It possesses anabolic, anti-bacterial and resistance building properties. It is also used in the treatment of leucorrhea and atherosclerosis.

Aloe vera

It contains barbaloin, chrysophanol glycoside and the aglycone, aloe-emodin and it is also known as Kumari. It is largely used in disorders of digestive system, also been used for wound healing, dermatitis and other skin disorders. Moreover, it is useful in eye troubles, spleen and liver ailments.

Saraca indica

It contains a steroidal component and calcium salt. It is also known as Ashoka and it is effective on the endometrium and ovarian tissue and is useful in menorrhagia due to uterine fibroids, in leucorrhea and also in internal bleeding where ergot is indicated. It is considered as best female tonic.

Symplocus racemosa

It contains three significant alkaloids, like loturine, loturidine and colloturine. It is also known as Lodhra and it is valuable in the treatment of menorrhagia and other uterine disorders. It is useful in cases of diarrhea, dysentery and liver complaints.
Testimonials
Below are the latest testimonials we received from customers who enjoyed the effectiveness of MenoHeal™.
Thanks to those who have shared their feelings and experiences.
MenoHeal has changed my life! I had been suffering from menopausal symptoms like anxiety, insomnia, weight gain and hot flashes for a long time. I tried many allopathic medicines. No doubt, some of them were quite effective but they gave many side effects that were unbearable. MenoHeal helped me get over this phase. Thank you.

Before I started taking MenoHeal, PMS symptoms were really getting me down. I had a tendency to become more emotional during those weeks. With MenoHeal I no longer feel exhausted and it has really improved the quality of my life and given me energy to do all the things that I need to do every day!

I suffered from post menopausal symptoms. I used to experience hot flashes, lack of sleep every month. I was looking out for a safe medicine to supplement my menopausal symptoms. My close friend suggested MenoHeal.The product is awesome. I find improvement in symptoms of menopause now. I express my sincere thanks.

MenoHeal has made an unbelievable difference in my life and has almost cured my hot flashes and mood swings. I would recommend this product to anyone who suffers from menopausal problems. Your product is amazing!
You also can share your experiences and thoughts by filling the form below :
Else, in the case you have a general inquiry
please be sure to use the contact page: Contact Page
FAQ
Is MenoHeal™ safe and risk-free?

MenoHeal™ is manufactured under the strict quality control guidelines following the international manufacturing standards which ensure its safety.

Thanks to the fact that MenoHeal™ is 100% natural, no side effects have been reported since its release.

Do you guarantee the effectiveness of MenoHeal™?

We proudly stand leader in the market with MenoHeal™ answering natural needs; and if there's anything we owe this honor to, it is the effectiveness of MenoHeal™ and the trust of thousands of satisfied customers.

MenoHeal™ is made of selected ingredients that have been proved to be so effective that we are offering a 6 months money back refund in case you are not happy with the results (though we are confident you will be).

Do I need a prescription?

MenoHeal™ is herbal, thus it doesn't require any prescriptions. However, if you have any serious health issue or are under medications, please check with your doctor before starting any treatment. Your good health is our first concern.

Do you ship to my country?

We ship worldwide, there is no country restriction.

How long time does it take to receive my order?

Packages are shipped with Mail Express within 24 hours of placing your order. It usually takes 5 to 14 business days depending on your location.

With an extra fee of $ 24.95 You take the advantage of being shipped with Priority Express (Fedex/EMS/DHL/Colissimo..) which usually takes 2 to 5 business days only to ensure the delivery.

What's the country you ship from?

Packages are delivered from one of our international shipping centers in UK, USA, New Zealand, Asia, Ukraine... So to better accommodate you, we ship from the nearest point to your location to avoid delay in reception.

What is your privacy policy?

Privacy is our policy. It is on the top list of our priorities.

All orders are packed in plain boxes and discreetly shipped WITHOUT any indication about the content.

Will the product show on my card statement?

Absolutely NOT! The billing descriptor won't mention the product or the website name. It will only mention something related to Internet sale that doesn't refer at all to the product or anything untoward, hence ensuring protection of your privacy.

How do I pay?

We accept all major credit cards securely online and we use the latest encryption technology (256-Bit SSL) to protect our customers data, this makes your order more secured than paying in a restaurant or a hotel.
Order Now
After selecting the quantity of your order from the table below you will be redirected to a secured payment page to complete your order.
Do not forget to use the coupon 200910 to get an additional discount of 10% on orders over $150.
Back to Top